Regular price
Sale price
$5.55 USD
Unit price
per
Sale
Sold out
Transform your bath into a tranquil sanctuary with our Serenity Infused Lepidolite Bath Stones. Meticulously crafted from genuine lepidolite, these stones offer a luxurious and calming bathing experience. Each stone carries the soothing energy of lepidolite, known for its ability to promote relaxation and alleviate stress.
This listing is for (1) one stone that will come packaged with a sage leaf and card describing the crystal properties. Measures - Appx. 1" - 2"
As the warm water embraces these stones, the serene essence of lepidolite is released, creating a cocoon of tranquility around you. Let go of the day's tensions and immerse yourself in the gentle embrace of this beautiful gemstone.
Beyond its calming properties, lepidolite is believed to aid in emotional healing and balance, making it the perfect addition to your self-care routine. Allow the energies of these bath stones to wash away worries, leaving you refreshed and rejuvenated.
Bring a touch of serenity to your bath time ritual with our Serenity Infused Lepidolite Bath Stones. Elevate your self-care experience and rediscover inner peace. Order yours now and indulge in the luxurious embrace of lepidolite.
NOTE: Use in the bathtub before bedtime to promote a relaxing and soothing energy.  Can be placed in water safely.  Click to learn more about a crystal-infused bath ritual.
❤️❤️❤️
All Crystals by the Sea products are made with hand-picked authentic crystals.
Read more about the healing properties of crystals.
Share
View full details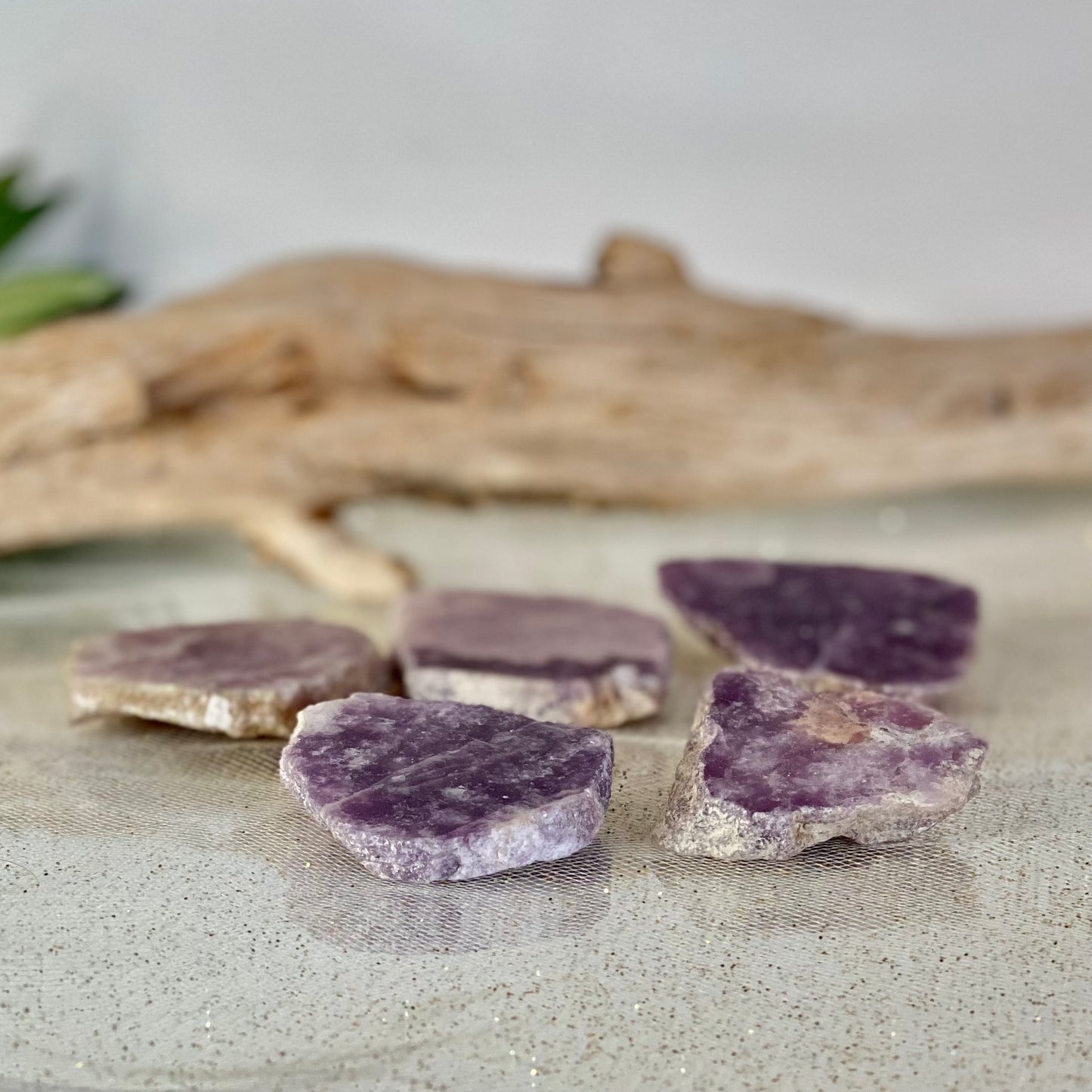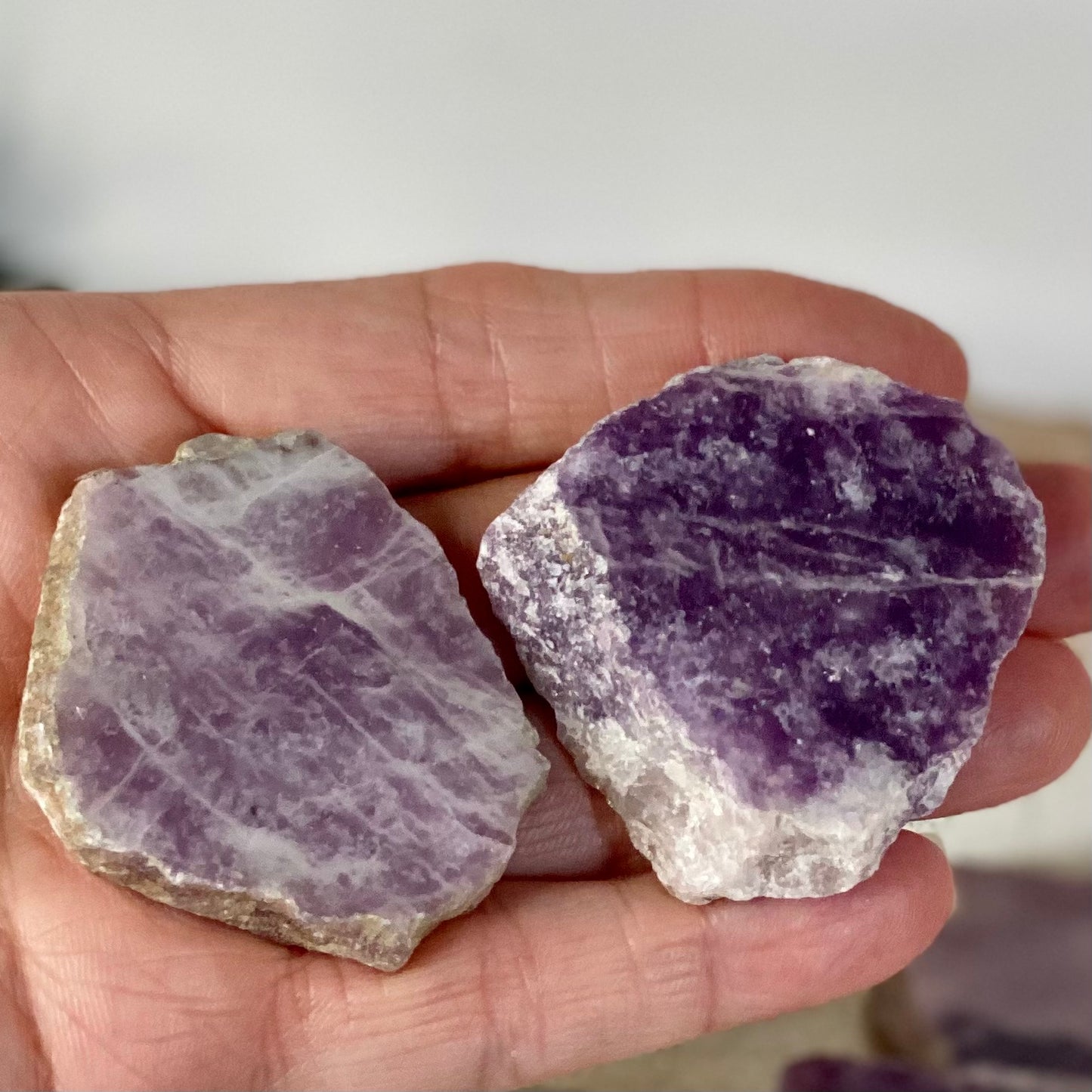 So relaxing for my evening bath routine. Thank you Tracey, I love it